Don't take my word for it...ask my past clients!
---
Norm, Laura and Baby Sebastian Bonenfant
We bought a house and had a son in the same month. Renee and the epidural made them both pain free. She truly cares.
- Norm and Laura Bonenfant


Renee has helped us to purchase two homes and sell one so far. During the first home purchase, we had our first child in the same week. You can imagine the stress we were under at the time. Renee made the whole process as easy as possible and made us feel like family all the way thru.

During the second home, we felt like old pros. It was a breeze. Of course, I am sure that it was really just Renee is the background doing all the tough work.

Are we likely to recommend her... ABSOLUTELY. In fact, we have a number of times and they have been just as pleased as we have by their decision.
---
David W. Golding
I had heard horror stories from friends about the endless paperwork, delays and confusion caused when buying a home. Renee made the process a breeze and I would recommend her to anyone who is in the market for a new home.
---
Deanna & Hans Blom
When we moved to Pittsburgh, we needed a real estate agent who could work fast to find us the "right" home quickly. Renee has the talent for matching each client with the home and neighborhood that fit them best. She found us our dream home in one weekend and made our transition easier tjam we ever expected. What we never expected was that Renee would become our dear friend in the process. Renee's professionalism, class and caring personality has spoiled us forever with real estate agents. We'd gladly have Renee handle all of our real estate dealings in the future.
---
Denise Sivak
I have previously fired three real estate agents. If I say Renee is the best,...SHE'S THE BEST!
---
Tracey Regrut
Looking for a home with Renee is like shopping with a friend, not a Realtor.
---
Philip J. Wolfe
Renee was supportive, patient and a pleasure to work with. She succeeded in making what was at times an arduous and stressful process and situation, gratifying and rewarding. I will certainly highly recommend and refer friends, colleagues and other interested parties that are considering selling or purchasing a new home to Renee.
---
Donna L. Rodavich
Oh my God! I can't believe you sold my house in one hour!
---
Todd and Jennifer Lindemuth
We were very nervous with the real estate market of today, buying a home and selling a home brought us much anxiety but it was something we wanted to do. Renee Rose with her expertise not only sold our home quickly and effortlessly, she was also instrumental in helping us to build a new home. I thought all real estate agents were the same, but she proved us very wrong! She is amazing! She is also now more than our agent…she is our friend! If you want someone who cares, use Renee.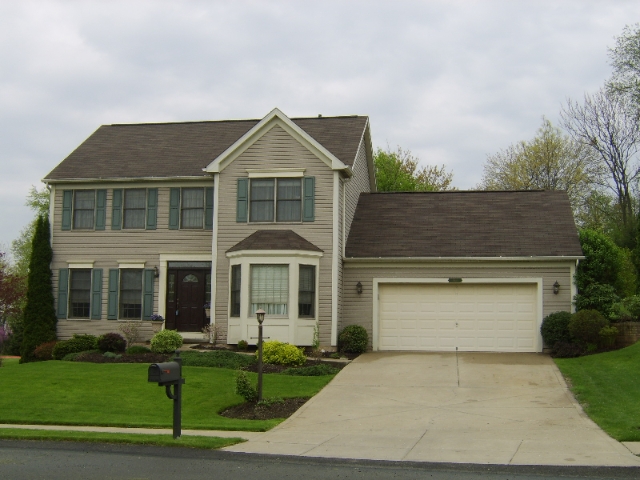 ---
Chris Miceli
Renee sold my house in 13 days during a time when the housing market was taking a nose dive. Together, we were able to find a home that is perfect for me and my wife. We couldn't have asked for anything more. My expectations were more than exceeded and the level of professionalism is extraordinary. I would recommend Renee to anyone that wants to buy or sell a house.
---
Barbara Kubala
I have recommended Renee to many of my friends and family because she is an exceptional agent. She explained the real estate process when she listed and sold our house. I know that anyone who would have Renee as their agent would be very pleased with her. She is a very detailed and organized agent who was always available to answer questions. We were very pleased with all aspects of her knowledge, expertise, responsiveness, and negotiation skills.

We will be needing her assistance with another house in the next year. We know that she will do another great job for us.